SS 8 • Tivissa
3.96 km (asphalt)
Saturday, 25 October 2014 • First car due: 09:08h
General description
Used during some years as shakedown stage and also as a special stage in opposite direction, this time it will be run from Tivissa to La Serra d'Almos. It is a short stage but very interesting as it includes some very spectacular sections, on bumpy but slightly improved asphalt, with its usual narrowness. It is completely different from the rest, bringing back memories from the typical stages from several years ago.
Spectator Area ZP-1
It is located at the start of the special, and the first few metres, with a view over more than 1 km of slope and then rise, are the best place for spectators to be, with the bumpy road and several points of interest, like a descending loop right before arriving to a bridge.
Access: To access the village just follow C-44 coming directly form exit no. 38 of AP-7 or in opposite direction from Móra d'Ebre.
Services: Large parking area close to Tivissa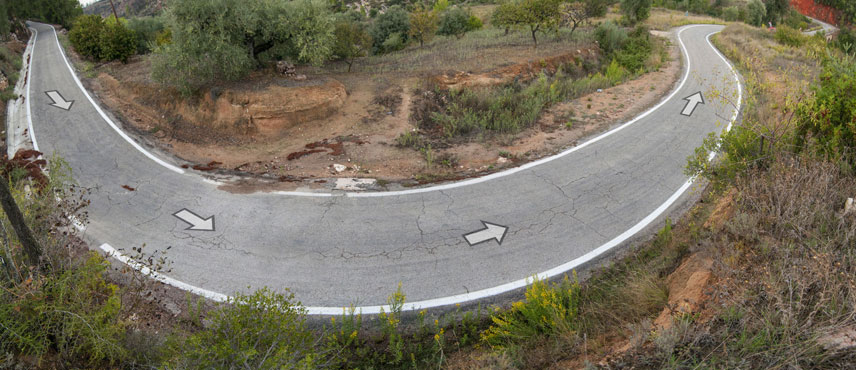 – Assessment: Location – Visibility – Spectacularity
Spectator Area ZP-2
ZP-2 is located at the stage finish, a light ascent after a twisty section following a fast one.
Access: The start is located 1 km the village of Serra d'Almòs. You may access the village from N-420. Then take TV-3031 passing by Els Guiamets to Serra d'Almòs. Attention!! The access to the village following TV-3032 from Darmós will be restricted to rally participants only.
Services: Very limited parking space on TV-3031 before reaching Serra d'Almòs.

– Assessment: Location – Visibility – Spectacularity