SS 2/SS 5 - Gandesa
7,00 km (gravel)
Friday, 24 October 2014 • First car due: 08:33h and 13:54h
General description
Gravel track between Gandesa and Bot. Although it goes up a bit towards the end, the special is mostly slightly sloped with a surface covered with gravel but in excellent condition. Fast and twisty, with some hard braking, requiring good balance with the car.
Spectator Area ZP-1
Located at the stage start, on the RT-10 track from Gandesa to Bot. It starts on asphalt but 400 metres later there is already the gravel section with a couple of slow turns.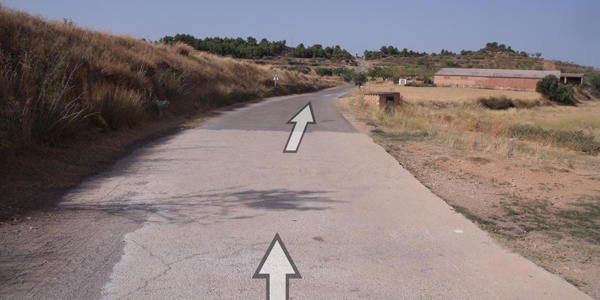 Access: The start is located some 300 metres from Gandesa, but the road is going to be closed from the city. There are several roads leading to Gandesa as the town is located in the junction of C-43 (from Benifallet), N-420 (from Corbera d'Ebre in one direction or from Calaceite in the other) or TV-7231 (from Vilalba dels Arcs).
Services: Look for a parking space in the town, as the stage starts only a few metres away from Gandesa. The direct access to the stage is following the road called Calle Calvari.
– Assessment: Location – Visibility – Spectacularity
Spectator Area ZP-2
The stage finish, in the junction between the forest trail RT-10 and the asphalted road TV-3531. Several average-speed bends close to the finish that offer a good show as they are all linked.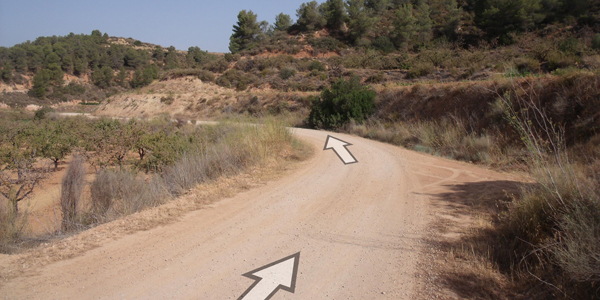 Access: Walking from TV-3531, the road going from Bot (the town is approx. 1 km from the intersection of the stage finish) to Gandesa.

Services: There is no delimited car park, so the best option is to leave the car parked in Bot and walk to the stage finish.
– Assessment: Location – Visibility – Spectacularity