SS 13 • Salou
2.24 km (asphalt)
Saturday, 25 October 2014 • First car due: 17:07h
General description
For the third year, the RallyRACC will include an urban stage in the heart of Salou. It is a truly selective layout, on asphalt, that makes the most out of the chances offered by Paseo Jaume I and its surroundings, where the podium and the parc fermé are located. The start will be given again at Port Esportiu (leisure harbour) and the finish will be located in the area of Principat d'Andorra Avenue, after covering the route on Passeig Jaume I, in parallel to the Llevant beach and the Comunitats Autonomes square.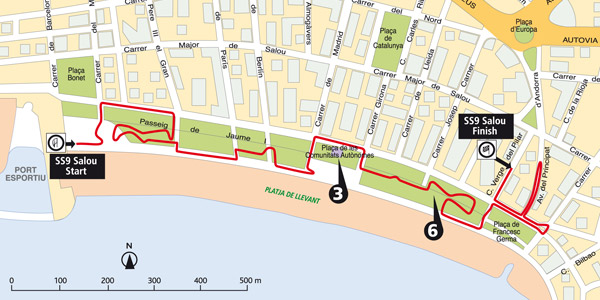 Spectator Area
The whole stage is actually a spectator area, conveniently delimited including all the respective safety measures. The public will be allowed to stand along the Llevant beach, a fabulous marine background that will allow for perfect visibility, providing the chance to change location easily during the race.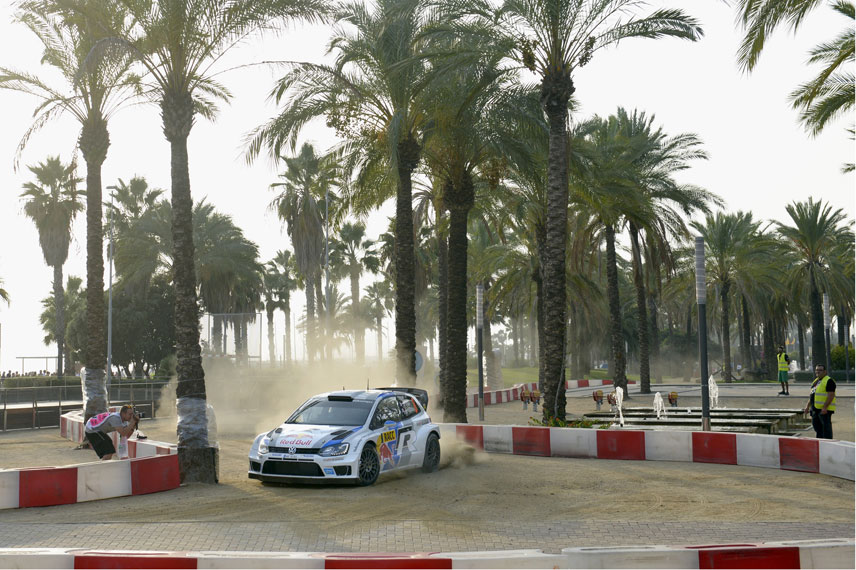 Access: Walking from Port Esportiu (start) or from Frances Germà square, nearby the finish, which will be located on Andorra Avenue.
Services: Very limited parking area near the stage. Therefore we recommend arriving early enough and using some of the car parks of Salou.
– Assessment: Location – Visibility – Spectacularity