SS 1 – Barcelona
3.2 km (asphalt)
Thursday, 23 October 2014 • First car due: 18:08h
General description
First urban stage in Barcelona since the RallyRACC became a scoring round towards the World Championship. This route could be described as slow, but there are some hidden difficulties. It leads through the lower section of the Montjuïc mountain, in the area of the fairground, with start and finish located on the Avenida Reina María Cristina, which is also going to be the location of the pre-start parc fermé, turning the whole area into a very interesting place.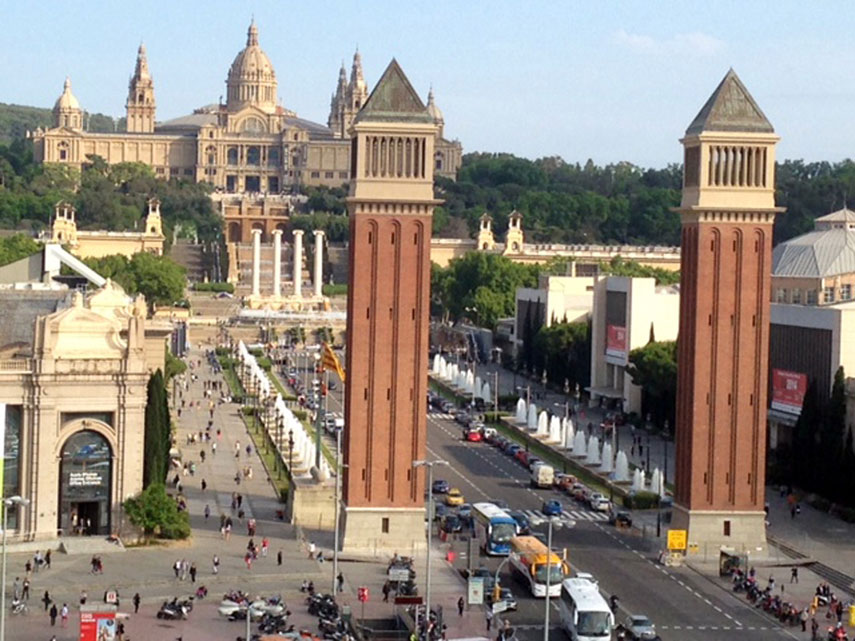 Spectator Areas
Since it is a stage that has been designed and prepared for spectators to enjoy, the whole stage is a spectator area, conveniently delimited to ensure the highest safety both for drivers and spectators. The area along the avenue is an excellent place to see the differences between the vehicles and to watch the stage start and finish. The central area around the "Magic Fountain" is probably the most attractive and widest, and it allows for movement. Last but not least the stairs providing access to Palau Nacional offer an impeccable view of the "donut" that the cars have to negotiate right in front of the building.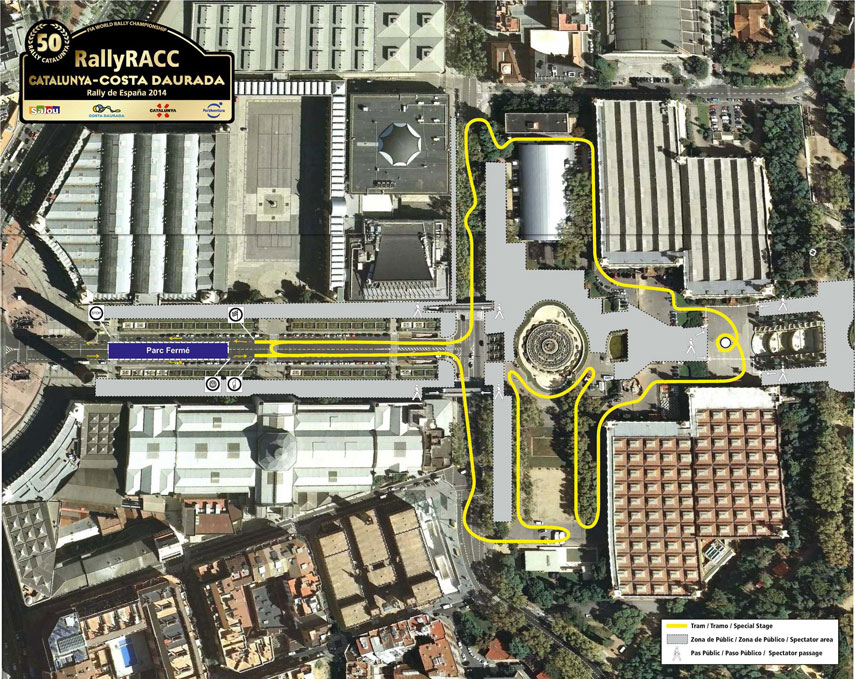 Access / Services: Walking from the underground station or the bus station at Plaza de España, although you may also access from Calle Lleida or even from Palau Nacional where there is a car park that can be used by fans coming from outside Barcelona. However, if you choose this option, you have to consider that you won't be able to change your position as it is not connected to any other area of the layout.
– Assessment: Location – Visibility – Spectacularity