Last day of the 50 RallyRACC, with Power Stage and live TV
26/10/2014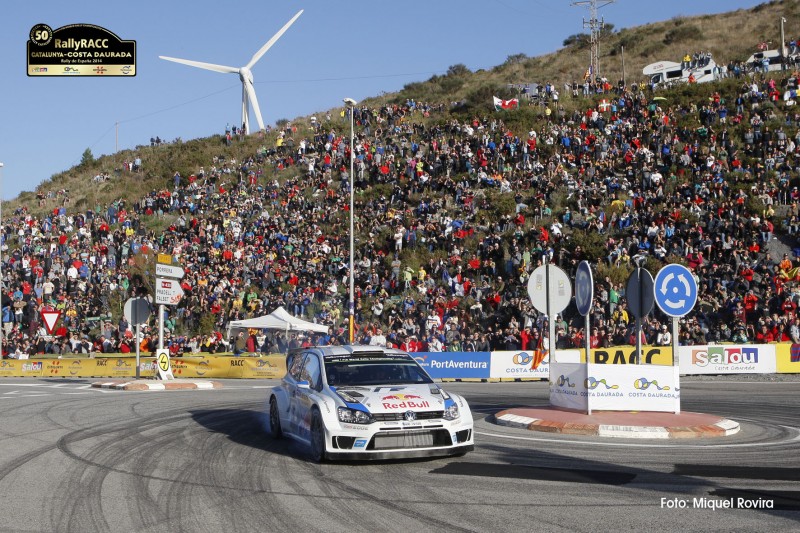 On the last day of the 50 RallyRACC, two stages will be run twice on this last day: twisty La Mussara (20.48 km) and the classic Riudecanyes (15.55 km), this year with a different finish, and with the highlight that the second passage will be the Power Stage that gives additional points to the top three. Just like the urban stage in Barcelona, this stage will be broadcasted live by Esport3 in Catalunya and Spain-wide by Canal+, as well as by 136 TV channels in 97 different countries. Teledeporte will broadcast the pre-recorded stage from 15:00h. 
06:30 - PortAventura (Service Park): Start of the 1st participant and service (15)
2 special stages on tarmac (36.03 km)
09:05h - PortAventura (Service Park): Regrouping (25) and service (30)
1 special stage on tarmac (20.48 km)
11:20h - Les Borges del Camp: Regrouping (30)
12:08h - 1 special stage on tarmac (Riudecanyes, Power Stage, 15.55 km)
12:53h - PortAventura (Service Park): Service (10)
13:16h - Salou (Promenade): Finish podium and prize-giving ceremony
15.00h - PortAventura (Media Centre - Convention Centre): FIA Press Conference
The winner of this special edition of the 50 RallyRACC is about to be decided.