50 RallyRACC, SS4: Sébastien Ogier (VW) leads after the 'Terra Alta' SS
24/10/2014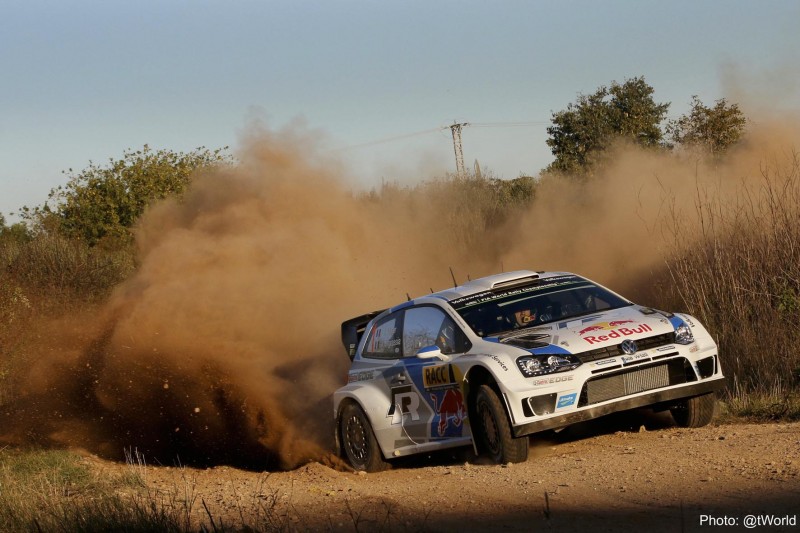 After yesterdays spectacular street stage in Barcelona, the 50 RallyRACC is on for its trickiest leg, with two gravel stages and a mixed stage, all to be run twice. The day kicked off with Kris Meeke (Citroën) claiming the fastest time in the Gandesa stage, ahead of Mads Ostberg (Citroën) and Thierry Neuville (Hyundai), while the leader in the combined timesheets, Andreas Mikkelsen (Volkswagen), finished 6th.
In the Pesells stage, Hayden Paddon (Hyundai) shot into a surprise top place to claim maiden WRC scratch time. He was followed in by Sébastien Ogier (Citroën) and Neuville. Mikkelsen had to settle for 7th fastest, and lost the overall lead to Neuville, with Ogier and Paddon on his tail. Meeke, meanwhile, was forced out with a flat tyre and mechanical troubles derived from it.
In the tricky mixed Terra Alta stage, Sébastien Ogier drove his VW Polo to an amazing scratch time and demoted Neuville in the overall standings. Neuville himself was second fastest in that stage.
Local driver Sordo (Hyundai) collected a set of times a bit off from the frontrunners and came into the mid-day service as owner of the 8th place.
At the time of service in PortAventuras headquarters, the overall classification features Ogier first, followed by Neuville (+84), Ostberg (+198), Hirvonen (+201) and Mikkelsen (+227). In the afternoon, the second loop will close the days timed sections.