'Escaladei', 50 km for the 50 RallyRACC
25/10/2014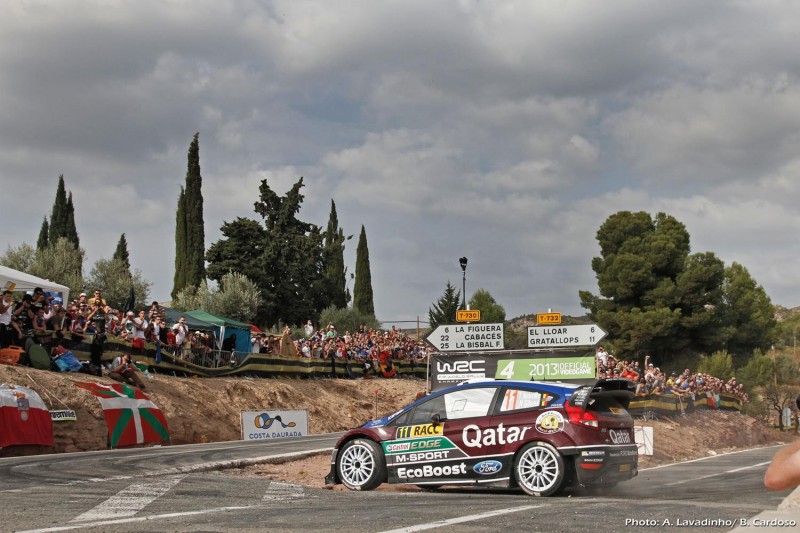 The first of the two rally days run on asphalt starts today with the short Tivissa (3.96 km, one single passage), followed by the technical Colldejou stage (26.48 km) and the longest stage of the event Escaladei (50 km), a largely changed version of the stage known as El Priorat, but with a different route from halfway the stage and with 50 km in length, as a tribute to the 50 editions of the rally. The two last stages will be run twice. This will also be the day of the Salou urban stage (2.24 km), run completely on asphalted ground, especially designed for spectators to enjoy, based on the previous stages held on the Salou Promenade.
The above mentioned star stage of the rally, Escaladei, gathers current and traditional features, creating the longest stage in the history of the RallyRACC. The first 26 km are identical to El Priorat in 2013, but from the junction at Cabaces it continues on roads that had not been used since 2002: T-202 to la Vilella Baixa, la Vilella Alta and Cartoixa dEscaladei, and T-711 to Torroja del Priorat, to finish the long loop following an approx. 6 km long asphalted track to Gratallops, the village in which these long 50 km start.
08:00h - PortAventura (Service Park): Start of the 1st participant and service (15)
3 special stages on tarmac (80.44 km)
12:21h - PortAventura (Service Park): Regrouping (30) and service (30)
2 special stages on tarmac (76.48 km)
16:44h - Salou: Regrouping (20) on the Promenade
17:07h - Salou: Urban stage (2.24 km) on the Promenade
17:22h - PortAventura (Service Park): Regrouping (10) and service (45)
Tomorrow is the last day and there is the possibility that the new World Rally Champion be proclaimed.