Shakedown: Thierry Neuville (Hyundai), stands out on day one
23/10/2014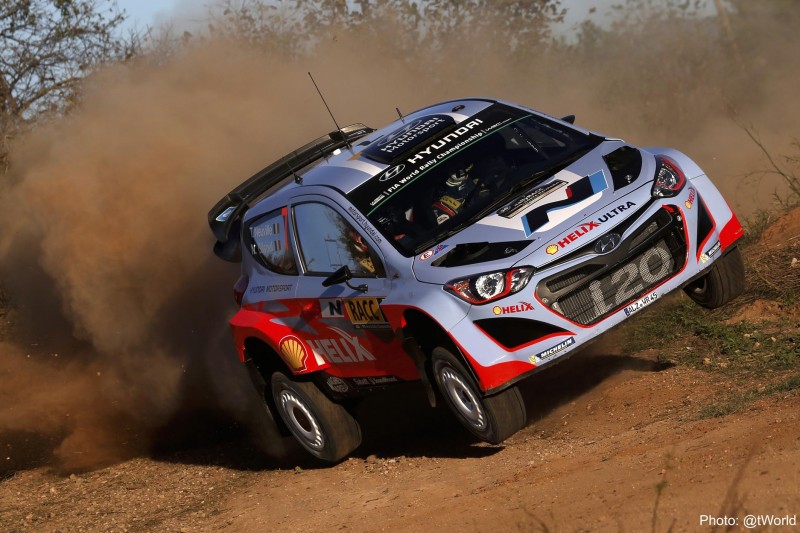 Nearly 3 km of Shakedown for the 50 RallyRACC-Catalunya Costa Daurada, Rally de España 2014, were covered by the WRC cars in a flawless session today. Thierry Neuville (Hyundai) concluded the test day ahead of Sébastien Ogier (VW) and Dani Sordo (Hyundai). Robert Kubica (Ford) joined these three drivers below the 2m10s bar.
Yuriy Protasov and Ken Block, both on Ford, made 5 passes on the stage, and Khalid Al Qassimi (Citroën) also made 4 runs, as they tried to build up their so far limited experience in the premier class.
The Shakedown has no longer the same relevance as in previous editions, when it used to be a qualifying event and allowed drivers to choose their starting positions for the rally. This year it has become an interesting set-up session for both drivers and teams, all of them fine-tuning the cars for the first special stage, scheduled for today in a Barcelona street circuit, at 18.08pm.
The remaining drivers will race the Shakedown until noon today. At 1pm, the Ceremonial Start for the 50 RallyRACC will begin on the podium at Salous waterfront.
WRC Shakedown 50 RallyRACC Classification 
1-Thierry Neuville-Nicolas Gilsoul (Hyundai i20 WRC), 2:09.2
2-Sébastien Ogier-Julien Ingrassia (Volkswagen Polo R WRC), 2:09.4 
3-Dani Sordo-Marc Martí (Hyundai i20 WRC), 2:09.7
4-Robert Kubica-Maciej Szczepaniak (Ford Fiesta RS WRC), 2:09.8 
5-Yuriy Protasov-Pavlo Cherepin (Ford Fiesta RS WRC), 2:10.0 
6-Andreas Mikkelsen-Ola Floene (Volkswagen Polo R WRC), 2:10.1 
7-Jari-Matti Latvala-Miikka Anttila (Volkswagen Polo R WRC), 2:10.3
8-Ken Block-Alex Gelsomino (Ford Fiesta RS WRC), 2:11.1 
9-Hayden Paddon-John Kennard (Hyundai i20 WRC), 2:11.6 
10-Mikko Hirvonen-Jarmo Lehtinen (Ford Fiesta RS WRC), 2:11.8
Full Shakedown timesheets at Rally On Line