Today, Special stage in Barcelona with live TV
23/10/2014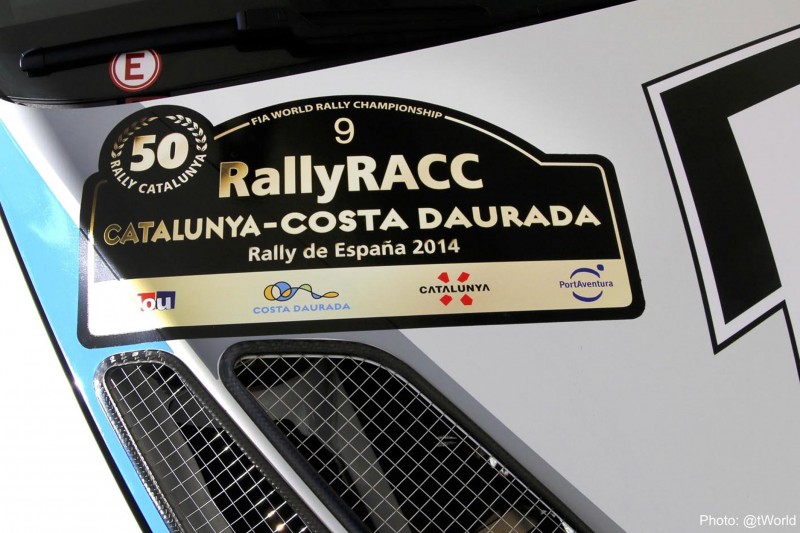 Today begins the first race day of the RallyRACC, which will be the shortest as regards the strict sporting aspects, but with no doubt is one of the most interesting and exciting days. The Shakedown will be held early in the morning in Salou, followed by the ceremonial start, in Salou as well, and the urban stage in Barcelona, including all promotional and dissemination ingredients that will accompany the event. This is the timetable of the day, in short:
08:00-12:00h - Salou (Emprius area): mixed Shakedown
13.00h - Salou (podium): Official start of the 1st vehicle
14.00h - Barcelona: Start of the reconnaissance of the stage
16.00h - Barcelona: Autograph signing by the drivers (Avenida María Cristina)
16:45h - Barcelona: FIA Press conference (Media Centre, Fira de Barcelona)
17.00h - Barcelona: Exhibition of historic vehicles on the stage
17:45h - Barcelona: Photo-shoot of drivers and authorities (Avenida María Cristina)
18:08h - Barcelona: Start of the first vehicle to cover the urban stage (3.2 km)
20:08h - PortAventura: Arrival of the 1st vehicle at the service park 
The route that has been designed for the urban stage in Barcelona, runs along the lower part of the Montjuïc mountain. It starts and finishes on the Avenida de la Reina María Cristina and continues on the roads next to the fair ground facilities: Rius i Taulet, Pabellón Mies Van der Rohe, the Font Magica and Marques de Foronda squares (between the Victoria Eugenia and Alfons XIII palaces), Pabellón de Italia and back to Rius i Taulet and Reina Maria Cristina.
The layout is approx. 1.6 km long and each participant will have to cover it twice, making up the total 3.2 km length of the stage. The vehicles will be fitted with gravel settings (suspensions and tyres), a fact that will be especially positive for spectators as it will make the racing more spectacular, always considering the highest possible safety levels.
The special stage in Barcelona will be broadcasted live by Esport3 in Catalunya and Spain-wide by Canal+, with the signal produced by TV3 that will be distributed to 136 TV channels in 97 different countries. The Spanish channel Teledeporte will be broadcasting the pre-recorded stage at 22:00h.